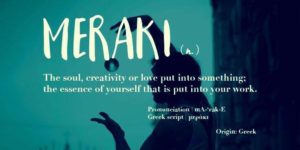 Having sung her whole life Lisa sings regularly with the acoustic group Meraki alongside guitarist Greg Larkin and percussionist Ben Peacock as part of the Trio.
Lisa, Greg and Ben perform across Cheshire and the North West. Their influences draw on Bob Dylan, Nina Simmone Amy Winehouse and many more. Their music is an eclectic mix of blues, funk and rock fusion.
Recently they have been recording at The Big Red studio in Macclesfield and are about to release an EP produced by Jake Evans (Jake Evans/Bad Lieutenant) later this year.
Greg Larkin
Greg Larkin is probably one of the best guitarists you may not (yet) have heard of. Hailing from Manchester UK, his musicianship is becoming the talk of the Rock circuit, and has supported the likes of Joshua James, Harry Manx, Wallis Bird, and the amazing Arthur Brown.
His music is a complex interweaving of rock riffs, flamenco, jazz and funk and is as enthralling to watch as it is to listen to, drawing inspiration from post-rock and Zeppelin, as well as the inimitable Davy Graham. And this from someone who is essentially self taught!
It is no overstatement to say that he has created a style of his own. From complex fingerpicking, played at a manic pace, to percussion punctuated jazz and amazing lap tapping sequences which leaves you wondering where the other guitarist is! You need to see him live to believe it!
Website: www.theinimitablegreg.com
Ben Peacock is also drummer with the band the Marivaux.